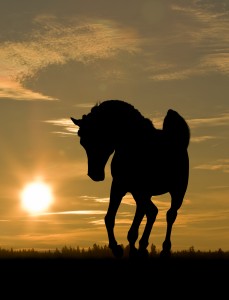 Individual Distinction
Every human is unique as is every horse.  To be your best in anything you must feel good both physically and mentally as well as understand what you need to do to succeed.  At Al Ameen Arabians we recognize how important a holistic approach to caring and training is and make it a priority.
Each horse in training will have established a "Performance Playbook". Â This document will be a collaboration between Al Ameen Training and you, the horse's owner. Â We will work together to develop training goals; understand the characteristics and qualities that make your horse unique–temperament, behavior, health history, nutrition needs, current knowledge, etc. Â The Playbook will be a guide to training and will be revisited regularly to mark progress and make adjustments as needed to ensure we are still on the right path for you and your horse.
A communication schedule will also be established so you will be in the loop as your horse progresses. Â Videos and pictures will also be provided periodically so you can see how your baby is doing.
Services
Performance Training – All horses will be evaluated for discipline potential and will begin with Dressage training as it is a building block for other disciplines. Â Learn more here about Dressage and Arabians.
We will train and ride client horses in shows or prepare clients and their horses to show together in the following disciplines:
Dressage, Hunter Pleasure, Jumping, Sport Horse, Eventing
$875 per month (Full Board and Training)
Pyramid Society Members receive a discount for the first months Full Board and Training fee
****************************************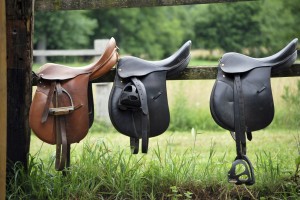 Riding Lessons – It is important to understand your learning style to help you be successful in the saddle and we will help determine what works best for you. Â We will also work with you in all aspects of riding including your role as a partnering athlete with your or our horse.
45 Minute Private Lesson 
Riding boots and helmets are required to take lessons and should be purchased prior to your first lesson.
Lesson payments are due in full at the first lesson of the month and are non-refundable. Â Multiple lessons will be scheduled at time of first lesson with an option to reschedule one during each month. Â Please provide 48 hour notice if unable to make a scheduled lesson. Â Weather cancellations will be rescheduled or the lesson can be kept and repurposed focusing on other horsemanship aspects.
An additional $10 haul in fee per lesson will be charged for those bringing a horse to take a lesson on who is not boarded with Al Ameen Arabians. Â A current Coggins is also required.
***************************************
We are an all-inclusive, full-service boarding, and breeding facility.
$475 – Full Board (stall & turnout)
$450 – Regular Board (pasture)
Nutrition consultation – Click here to read more about what we do to care for our animals naturally
Breeding, foaling, weaning and foal training also available for a fee. Â Please email for details.