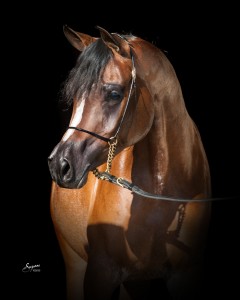 The vision we have for our breeding program begins with understanding what we want to accomplish. Â Our end result is an Egyptian Arabian who embodies the type this breed is known for without compromising function. Â A Egyptian Arabian that has the refinement, beauty, spirit, physical attributes and intelligence that they are known for along with a conformation that supports effortless movement and balance that enables performance in any discipline.
We understand that this is a lofty goal and a long term goal that takes years of patience, education, understanding, love, and heart. Â It is a passion, and we pursue it because we love this breed. Â These horses are part of our family and we care about their future here with us and with those who choose to join us as breeders and caretakers.
We offer training for both horse and human so you can enjoy a partnership with these wonderful horses even more.
If you'd like to learn more, we are all about education so don't hesitate to drop us an email or give us a call.